Next term our topic is going to be 'All about me'. We will be looking at our own history as well as that of the local area. Below are some activities to get ready for our new topic. Try and have a go at at least two of these over the holdiays.
Writing
We will be using the story Ish by Perter Reynolds. This is a fantastic short story where the main character learns about themselves. In it the character writes a nonsense poem using words they like to express a feeling. Have a go writing your own feeling poem. This could be made up of words you like the sound of, words that are important to you (for example names, or things you like to do). You could also write it in the shape of something that is important to you like the poem below.

We will be looking at the history of where we live. Choose an area near where you live and write a fact file about it. This could include facts about how old it is, who has lived there, what it has been used for in the past. Don't forget to include pictures with labels so your reader can understand what you are writing about.
Art
In the story Ish the main character creates pictures that look similar, but not quite, like the things they want them to be. Many artists have done this in the past, for example Joan Miro.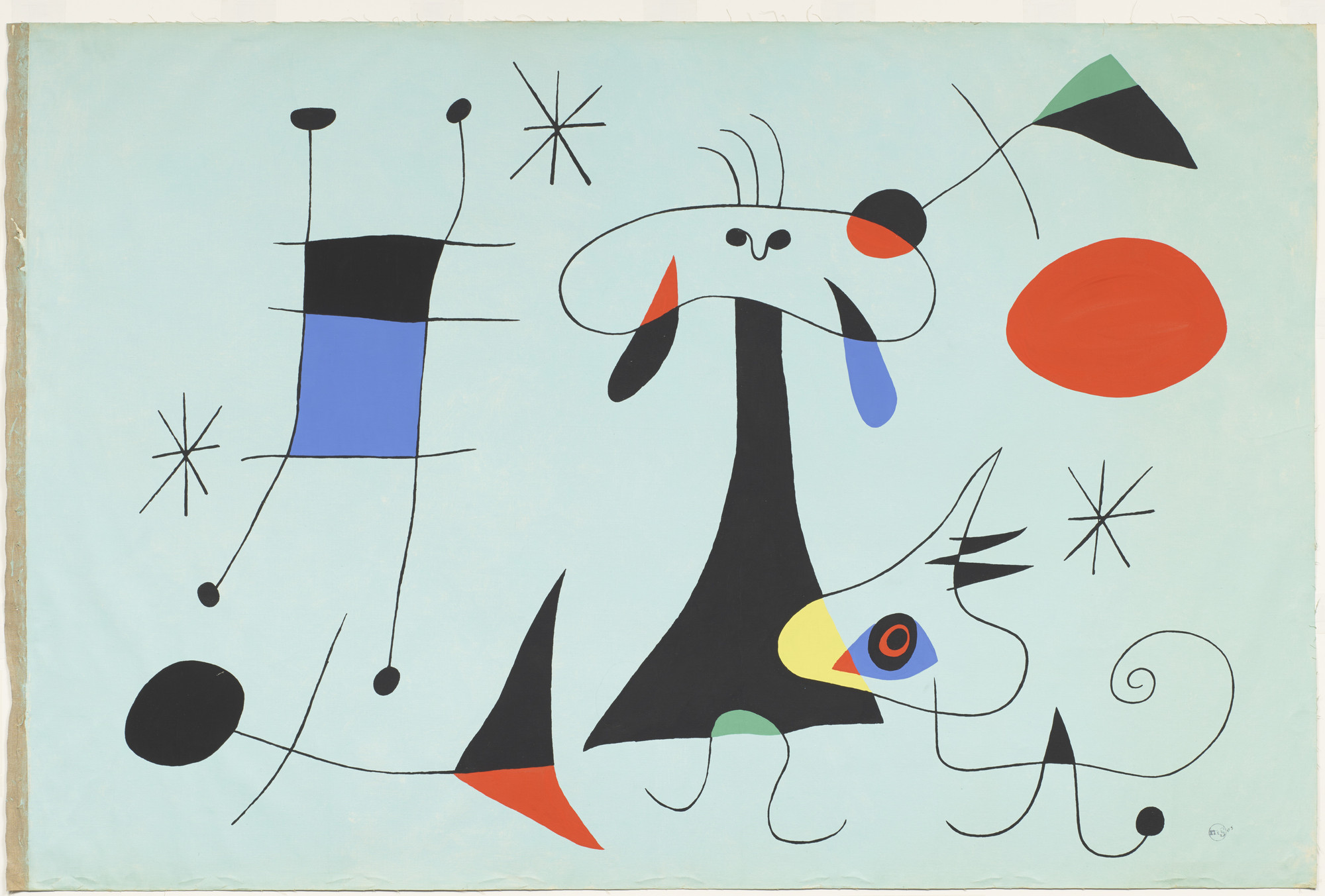 This picture is called 'The Sun'. What can you see in it? I see someone walking the dog in a park – ish. Create your own 'ish' picture. It could be using thin lines and bold colours like Miro, or in any style. What is it you are drawing-ish?
Maths
In class, we have spent this term focusing on solving problems mentally, as well as working with money and coins. This is something the children can be practising over the holidays too. To do this we have been counting on. This YouTube video explains the strategy we have been using.
Coins are a very useful way to put this into practise too.
I will also be setting some MyMaths homework to work on over the holidays.